Position Vacant:
Site Cleaner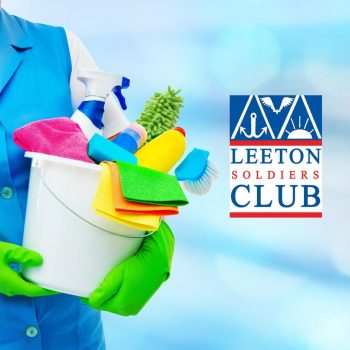 The Leeton Soldiers Club is looking for a friendly, motivated, well organised individual to join their team as a 'Site Cleaner/General Assistant'.
This role will have the responsibility of ensuring that the club is a presentable, clean and comfortable environment for all patrons & staff.
Normal working hours from approx. 7am –1pm, five days per week including every Tuesday & Wednesday however working hours/days are negotiable, with above award wages for the right applicant.
Download a full copy of the job description or contact the Operations Manager at the Club.
Please send your cover letter, application and resume to AEgan@leetonsoldiers.com.au
Applications close 5pm on Friday 23rd April 2021.
We're always on the look out for people to join the LSC team. If you would like to apply for any positions, please download our application form and email along with your resume to aegan@leetonsoldiers.com.au