Conditions of Entry
Your Safety is our Concern.
Please adhear to our COVID Guidelines whilst visiting The Leeton Soldiers Club.
1: Sign in upon arrival
2: Use Sanitiser
3: Remain seated and avoid mingling where possible
4: Maintain 1.5 metres physical distancing at all times
5: Please respect, listen and follow instructions of venue staff
Trading Hours
The Club will be operating hours with normal trading hours
Bistro
Our Bistro operating hours remain unchanged and will be open for lunch and dinner 7 days a week plus an 'all day snack menu' available. We have some great new regular bistro specials too!
Upon entry;
All guests, members, staff, contractors etc. will be health screened by staff and will be required to 'sign in', providing the Club with their contact details.  This is a legislated requirement. Please do not enter if you are unwell, have a cough, runny nose, sore throat or shortness of breath. 
You'll notice some spaces within the club will be clearly marked with the person capacity for each space – please be mindful of this when entering the Club.
Patrons are to be seated at tables – no mingling at bar or Bistro areas please.
Regular Club Activities
Please keep an eye out on our facebook page for updates of when our regular activities will resume.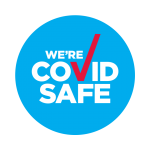 BECOME A MEMBER FOR ONLY $5
Being a member of the Leeton Soldiers club entitles you to a variety of benefits! 
LET US HOST YOUR NEXT FUNCTION!
We cater for a variety of functions for numerous sizes including parties, wedding anniversaries, kids functions, presentation nights, graduations, gala dinners and reunions. We offer a range of catering options to suit any budget or style.
DELICIOUS, AFFORDABLE & FAMILY FRIENDLY
Enjoy our great weekly specials and affordable menu.
Our kids play area is perfect for families to enjoy a great night out!
View our menu online.
THERE'S SOMETHING ON EVERY DAY OF THE WEEK!
Become a member to enjoy the exclusive member only promotions such as our Monthly Swipe to Win, Members Badge Draw and more! We play host to regular Bingo, Poker and monthly entertainment. Everyone is welcome to enjoy our promotions!